Blog
Impact Driver vs Drill: What is an Impact Driver? (By an Electrician)
Jordan Eustache
Posted on 27th June 2023
When it comes to my home improvement or construction projects, having the right tools is a must. Two of the most used power tools are drills and impact drivers. While they may seem similar, these tools have distinct features and excel in specific applications. As an electrician, I use both to drill holes in materials and secure fasteners. In this article, I'll compare impact driver vs drill and dive into the key differences between drills and impact drivers, helping you make informed choices for your next project.  
The Drill: Versatile and Precise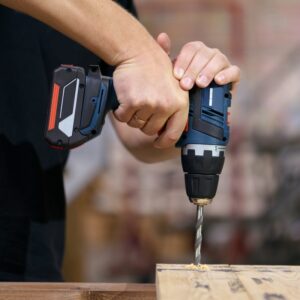 I have always trusted drills as my companions for years. Their main job is to create holes in materials like wood, metal, or plastic. Drills come in corded and cordless versions, offering versatility for various tasks. Equipped with a chuck to hold different-sized drill bits, I can choose the right bit for the hole size I need. It may take some time to tighten and release the chuck if I am changing bits often. Drills are often used to bore holes in studs, run branch circuits, or drill holes in enclosures such as panels and disconnects. The drill is a necessary tool for my day-to-day work.  
Key Features and Advantages of Drills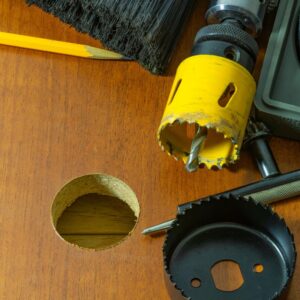 I appreciate the speed and torque control of drills. They usually have adjustable speed settings, allowing me to choose the right rotation speed for different materials. They also offer adjustable torque settings, giving me control over the torque.  
The clutch mechanism is another valuable feature of drills. Many drills come with a clutch mechanism that disengages the motor when meeting resistance. This prevents overdriving screws, protects the material, and ensures precise screw depth.  
Drills offer more functions beyond drilling. They can accommodate various attachments, expanding their functionality. Attachments like sanding discs, wire brushes, or hole saws make drills suitable for a wide range of tasks.  
See the full range of Rack-A-Tiers hole cutting tools
Drill Drawbacks 
I've noticed that drills tend to skip or seize when driving screws into hard materials such as concrete or hardwood due to their lower rotational force. This can be frustrating and is something to consider based on the type of work you do.  
The Impact Driver: Power and Efficiency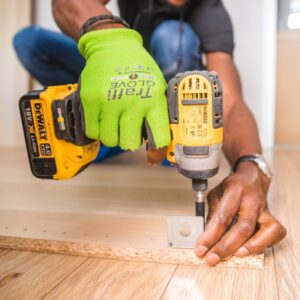 In recent years, I've seen a rise in the popularity of impact drivers, especially for tasks that need high torque and efficiency. These tools are designed for driving screws and fasteners into tough materials. They are the top choice for construction professionals. Impact drivers use concussive rotational force, or impacts, along with a rotary motion to generate powerful torque and drive screws with ease. An impact driver should not be confused with a hammer drill. An impact driver strikes with rotational force, while a hammer drill strikes back and forth. Impact drivers are the workhorses of the job site because of their ability to drive fasteners for securing junction boxes or other enclosures.  
What is an Impact Driver? Key Features and Advantages
I rely on impact drivers for their high torque output. They excel in delivering high torque levels, allowing me to power through dense materials like hardwood or concrete. The combination of rotational force and impacts provides exceptional driving power, reducing the risk of stripped screws.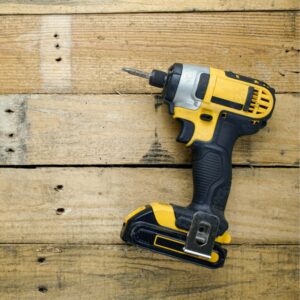 Quick bit changes are a significant advantage of impact drivers. They often come with a hexagonal chuck that allows for rapid bit changes. I often switch between several types and sizes of bits, and an impact driver simplifies this process, saving me time and effort. Rack-A-Tiers has two amazing bit kits that have all the bits you need for any job. The Rough-In Kit and the Finishing Kit are a must-have for an electrician looking for high-quality bits. 
Cordless impact drivers are compact and lightweight, making them easy to maneuver in tight spaces, overhead installations, or areas with limited accessibility. They are less bulky than traditional drills, allowing for increased flexibility and convenience.  
Check out our impact driver bits
Impact Driver Drawbacks
I have noticed that impact drivers are not equipped to drill holes in metal materials. I can use an impact-rated spade bit on wood, though. This is one area where impact drivers fall slightly behind in the impact driver vs drill debate. 
Impact Driver Benefits for Electricians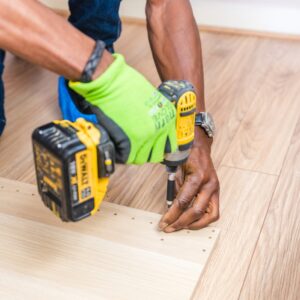 As an electrician, a cordless impact driver is a versatile tool that can be useful on any job site. Its primary function is to drive screws, tapcons, and other fasteners using efficient and precise technology. Here are some reasons why an impact driver is beneficial for electricians like me:   
Speed and Efficiency 
Impact drivers provide high torque output with minimal effort. This allows me to drive screws or tapcons at a much faster rate compared to using manual screwdrivers or even standard power drills.  
Power and Control
Impact drivers deliver rotational and concussive force at the same time. This makes them more effective at driving fasteners into tough materials like concrete or metal. The impact mechanism helps prevent the stripping of screws and provides better control over the driving process.  
Battery-Powered Portability
Many impact drivers are cordless and run on rechargeable batteries. This allows me to work in remote locations or areas without accessible power outlets, providing greater mobility and flexibility on the job.  
While an impact driver is a valuable tool for an electrician like me, it's important to ensure I use the right bits and adjust the settings for each task. Additionally, it's important to follow proper safety precautions and wear personal protective equipment (PPE) when operating any power tool.  
Choosing the Right Tool 
Having the right tool on you before you start working is important. It can mean the difference between finishing a job fast and having to go back and forth to your van to swap tools. To select the right tool for my project, I consider the following factors:   
Task Requirements
If my project involves extensive hole drilling, a drill is a suitable choice. For driving screws or fasteners into tough materials, an impact driver is more efficient. An impact driver can also easily bore holes using an impact-rated paddle bit through wood studs.  
Versatility
Electric Drills offer broader versatility as they can handle drilling, driving, and other attachments. If I need a tool that can perform many functions, an electric drill would be the better choice.  
Budget and Frequency of Use 
Impact drivers are generally more expensive than drills. My budget and how often I'll use the tool dictate the best value for my specific needs. Compare the cost difference to see whether an impact driver or drill is better for you. 
Conclusion: Impact Driver vs Drill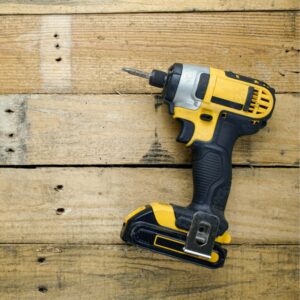 Drills and impact drivers are valuable tools, and understanding their differences is vital in choosing the right one for my job. Drills offer versatility, precision, and compatibility with various attachments. Impact drivers deliver high torque and efficiency, excelling in driving screws and fasteners into tough materials.  
For electricians and professionals looking for convenient and time-saving solutions, Rack-A-Tiers offers a comprehensive line of bits and accessories designed for electrical work. Their HOLDSaBIT holster is an excellent addition to my toolkit, ensuring quick access to necessary bits and enhancing efficiency.  
With this knowledge, along with the availability of Rack-A-Tiers products, I can confidently select the tool that suits my project requirements and streamline my workflow for a successful outcome.