Blog
7 Must-Have Residential Electrician Tools
Noah Grizzle
Posted on 7th June 2023
As a journeyman electrician, I've seen my fair share of tools. Some are good, some are bad, and some are essential. If you're a residential electrician, or if you're just starting, there are a few tools that you absolutely need in your toolkit. Here are the 7 must-have electrician tools for residential electrical work in 2023❗ 
Stud Ball Magnetic Stud Finder 
As an electrician, having a trusty stud finder is an absolute must. It's like having a reliable sidekick that helps you find those elusive studs hidden within walls. With this invaluable tool, you can confidently tackle any electrical installation, effortlessly finding the perfect spot to securely mount electrical boxes and outlets.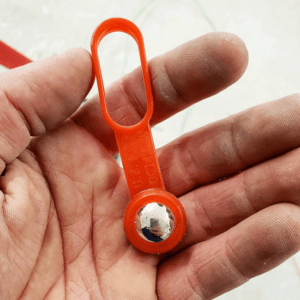 One standout option in the market is the Stud Ball Magnetic Stud Finder from Rack-A-Tiers. It's my personal go-to choice, and let me tell you, it's a game-changer. Not only is it incredibly easy to use, but its accuracy is spot-on, ensuring you will hit the mark every time.  
But here's the best part: no more worries about dead batteries ruining your workday. This stud finder doesn't need any batteries at all. Say goodbye to those frustrating moments when you're in the middle of a job and suddenly realize your battery-powered tools are running low. With the Stud Ball Magnetic Stud Finder, you can stay focused on the task at hand without any unnecessary interruptions.
Check out the Stud Ball
Crocs Needle-Nose Wire Strippers 
When it comes to wire strippers, the Crocs Needle-Nose Wire Strippers from Rack-A-Tiers are my absolute favorites. They've proven their worth time and again. Not only are they built to last, but they also provide a comfortable grip, ensuring that even during long hours on the job, my hands stay fatigue-free.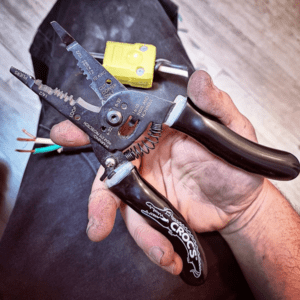 What sets these wire strippers apart is their impressive range of features that make them a breeze to use. The needle-nose design allows for precise and accurate stripping, even in tight spaces. Their ergonomic handles fit perfectly in my hands, giving me complete control and reducing the risk of any accidental slips or mistakes.  
Whether I'm working with solid or stranded wires, the Crocs Wire Strippers can handle it all. They're versatile, efficient, and truly take the hassle out of wire stripping. 
Check out the Croc's Wire Strippers
Rechargeable Headlight 
Durability is key when it comes to tools, and this headlamp certainly delivers. Built to withstand the rigors of the job, it can handle the bumps, drops, and rough handling that often come with the territory. No need to worry about it failing you when you need it the most.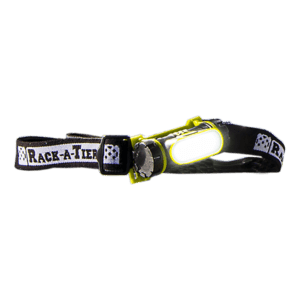 But comfort matters too, especially during those long work sessions. The Rechargeable Headlight is designed with user comfort in mind. Its adjustable strap ensures a secure fit, and the lightweight construction minimizes any strain on your head and neck. You can wear it for extended periods without any discomfort.  
Now, let's talk about the convenience of being rechargeable. No more fussing with disposable batteries or constantly buying replacements. With the Rechargeable Headlight, you can simply plug it in and charge it up for the next job. It's an eco-friendly and cost-effective choice that adds a touch of simplicity to your work routine. 
Check out the Rack-A-Tiers Head Light
Open Splice Junction Box
Let me tell you, this tool is a game-changer. It's like having a superhero sidekick that simplifies your work and saves you precious time. With the Open Splice Junction Box, you can say goodbye to the traditional labor-intensive methods of dealing with open wire splices.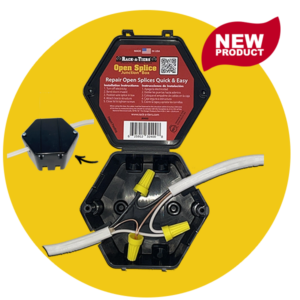 The Open Splice Junction Box allows you to effortlessly bring wire splices up-to-code by enclosing them in this durable, innovative junction box. It's a game-changer that will significantly reduce the time and effort needed because you no longer have to re-wire the splices. 
So, if you're a residential electrician looking to streamline your open splice repair process and save valuable time, I highly recommend adding the Open Splice Junction Box to your toolkit. Trust me, once you experience its versatility and efficiency, you won't want to go back to the old ways. Get ready to elevate your electrical work to a whole new level! 
Check out the Open Splice Junction Box
Staple Shark 
This dual-ended marvel not only effortlessly removes non-metallic wire staples, but it also boasts a myriad of other functionalities that make it an indispensable asset in any toolkit. Firstly, the Staple Shark is a master at pulling out cable staples in a single, seamless movement. No more struggling with awkward angles or using multiple tools. With its specialized end, staple removal becomes a breeze, saving you time and effort.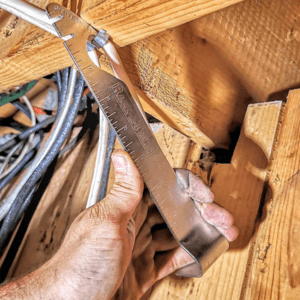 Need to hold staples in tight areas? The Staple Shark has you covered. Its design allows for secure gripping and manipulation of staples even in the trickiest spots. And guess what? The Staple Shark even moonlights as a pry bar and nail puller. Its hardened steel construction ensures the strength and durability needed to tackle these tasks, saving you from having to carry around multiple specialized tools.  
Trust me, once you experience its ease of use, durability, and time-saving benefits, you'll wonder how you ever managed without it. Get ready to say goodbye to frustration and hello to smooth, hassle-free staple removal! 
Check out the Staple Shark
Wire Tub 
Picture this: no more wrestling with tangled wires, no more swearing under your breath as you try to untangle the mess. With Wire Tub by your side, you'll be roping houses like a pro in no time. This nifty tool is like a superhero cape for your electrical work, swooping in to rescue you from the clutches of tangled Romex.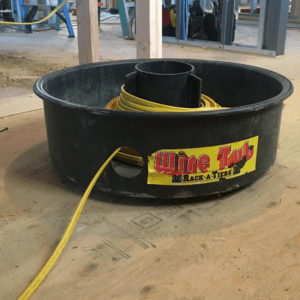 I vividly remember the first time I discovered this simple yet effective tool. It was like a light bulb moment for me. With Wire Tub, the process of roping houses became a breeze. No more wrestling with tangled wires or wasting time untangling them. The wire tub organizes and protects the Romex, allowing for smooth, frustration-free installations.  
The impact of using Wire Tub on my electrical work was remarkable. It improved the efficiency of my projects and elevated the overall quality of the installations. The neat and professional appearance achieved through Wire Tub impressed both my clients and me. It became an essential part of my toolkit, ensuring that every job was completed with precision and finesse. 
Check out the Wire Tub
Ugly's Electrical Reference 2023 Edition 
If you're looking to elevate your electrical knowledge and stay on top of the game, Ugly's Electrical Reference is an absolute must-have. This comprehensive reference book covers everything you need to know about electrical wiring, codes, and safety, making it an essential tool for any electrician.  
The Ugly's Electrical Reference 2023 Edition is the latest and most up-to-date version, ensuring that you have access to the most current information on electrical codes and standards. With this edition, you can stay in the loop with the latest industry regulations and advancements, so you know your work is compliant and of the highest quality.  
This reference book is a treasure trove of knowledge that caters specifically to electricians. From basic electrical principles to advanced wiring techniques, it covers a wide range of topics in a comprehensive and easy-to-understand manner. Whether you're a seasoned professional or just starting in the field, Ugly's Electrical Reference provides valuable insights and guidance for your electrical projects. 
Check out Ugly's Electrical Reference 2023
Conclusion: 7 Must-Have Residential Electrician Tools 
💫 These are only a handful of the vital tools that should be found in every residential electrician's toolkit. With the right tools at your disposal, you can significantly enhance your efficiency and safety on the job. If you're on the lookout for top-notch electrical tools, look no further than Rack-A-Tiers. Their extensive range of tools is unmatched, and you'll find their prices to be more than reasonable. As a long-time user of Rack-A-Tiers tools, I can confidently say that they have never let me down. So why wait any longer? Explore Rack-A-Tiers today and discover a world where you work smarter, not harder!  😎
Want to learn about some of our favourite tools for Residential and Industrial Electricians? Read some of our other blogs:
10 Tools for Industrial Electricians