Blog
10 Must Have Commercial Electrician Tools in 2023
Evan Rowe
Posted on 3rd August 2023
Assembling a toolbelt for the day usually requires more than 10 tools, especially for a commercial electrician. After all, who knows what the day will bring? I could run some pipe, drill and mount a few enclosures, or even pull conductors and terminate panels. Any or all of those tasks may happen—sometimes all at once! At least picking 10 is a bit more merciful than crafting a proverbial 'Mount Rushmore' of electrician's tools. Nevertheless, the following Rack-A-Tiers 'must-haves' will serve the commercial electrician very well. So, without further ado, these are 10 must-have commercial electricians tools for 2023.
Croc's Needle Nose Wire Strippers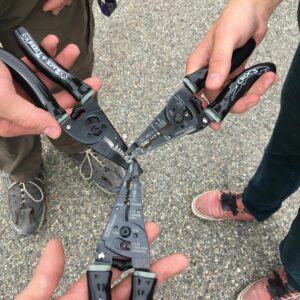 Squeezing the Croc's is a dream. They obliterate hand fatigue. I love the ergonomic contours of the spring-loaded handles. With all the standard THHN gauges as well as sheathing strippers for Romex, these are the only strippers I need in my tool belt on any given day – seriously. I can even cut common bolts with them for those pesky device boxes. The Croc's are a no-brainer tool for electricians and should be no surprise atop the list of must-haves.
Check out the Feature-Packed Croc's Wire Strippers
Rack-A-Tiers Wire Dispenser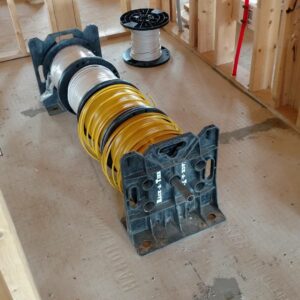 I love this one because it provides an easy solution to a very common need. Pulling wire is a breeze with the 2 very sturdy bases. With multiple hole sizes and heights, I can stack different spool sizes and types and simply use scrap conduit from the job site. This all-time Rack-A-Tiers best-seller is 100% necessary for any commercial electrician. Eliminating simple frustrations on the job can make working a joy rather than a chore. Plus, the two bases click together when you're finished and can be easily stored or transported between uses.
View the Best-Selling Wire Dispenser of All Time
Fish Tape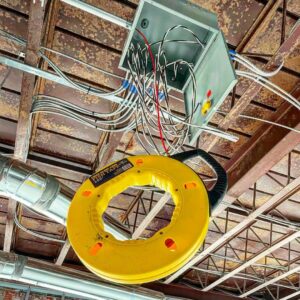 Call it a fish tape or call it a snake, my 3rd must-have tool for commercial electricians is one that almost defines our trade. I often use fish tapes in conjunction with the abovementioned Wire Dispenser. It is needed for pulling conductors through long runs of conduit. Additionally, a good fish tape connects two points of entry when I'm old-working. Any commercial electrician would have one steel snake and one nonconductive snake (polyester or fibreglass) that is safer when working in existing pipes.
Explore our Full Range of Wire Fishing Tools
Dual-Sided Magnetic Hex Drivers (Red/Yellow & Blue/ Yellow)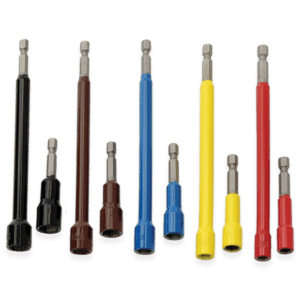 To be honest, having impact-ready hex options is clutch in a commercial environment. From shooting self-tapping screws to opening RTU access panels, these reversible colour-coded bits keep me prepared. I throw all the sizes in my pouch to save trips down off the lift or ladder. Did I mention they all work on the same magnetic stem, too? Fantastic for working one-handed.
View all Rack-A-Tiers Hex Bits
Jet Level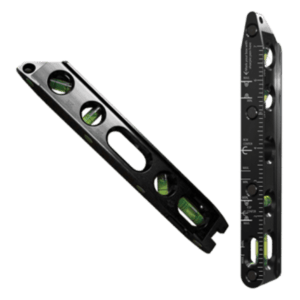 Whether I'm double-checking pipe runs as I install them, mounting enclosures, or bending conduit for that perfect fit, I'm reaching for my level. The Jet Level is super lightweight aluminum and has strong rare earth magnets. This ensures both hands are free for the task. Additionally, the four large bubbles are easy to read, and the large center hole is a cinch to grab. The real kicker is the underside tape measure. The Jet Level is unlike any other level I've seen.
Check out the Jet Level
Pipe Viper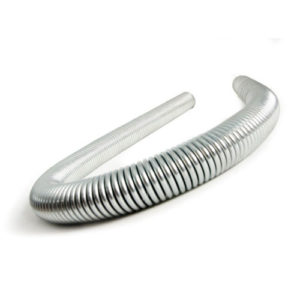 Cold bend schedule 40 PVC. No heat. That's right! Did someone say, "Mind blown"? This is a game-changer, for sure. Usually, another tradie will dig trenches and we electricians come behind and lay the underground conduit. Whether it is a generator or pool mechanic, the entry and exit points of the trench are often not perfectly aligned. The Pipe Viper allows you to bend those custom pieces of your PVC runs without kinks or damage to the sidewalls of the pipe. This new tool has real-world applications with better-than-expected results. It can get you out of a jam or provide an economical and no-frills method of bending PVC conduit.
Check out the Pipe Viper Cold PVC Bender
Sperry Dual Check 2-in-1 Tester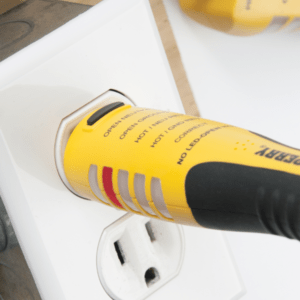 What Top 10 list would be complete without a safety device? The Sperry provides a good non-contact voltage tester that electricians need. It combines a nice diagnostic tool as well in the form of a plug-in receptacle and GFI checker. Both often go together, and the Sperry is a compact solution to common problems that I encounter when troubleshooting. Confirming circuits and checking for voltage can save your life. Therefore, the Sperry earns its spot among this 2023 list of must-have commercial electrical tools.
Check out the Sperry Dual Check 2-in-1 Tester
Multi Bit—Step Drill Bit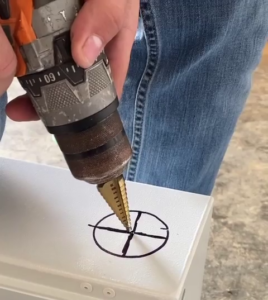 I can't remember the number of times I enlarged a knockout or created a custom hole into an enclosure. For that, my step-bit is a lifesaver. Rack-A-Tiers has provided the full range of common nominal sizes for excellent value. Considering the cutting power of these bits, it's a wonder how any commercial electrician survives without them. Honourable mention: Use it in conjunction with the Dirt Bag by Rack-A-Tiers to catch all the metal shavings. You'll be the envy of the job site and prove that sparkies can indeed be the cleanest and most courteous tradies!
See the Multi Bit Here
Head Light – Rechargeable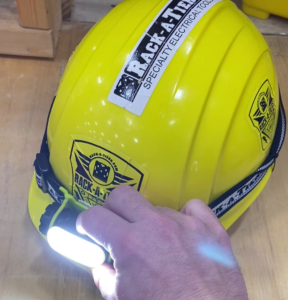 Oddly enough, electricians often work without electricity. New construction rarely has service yet and outages can cause a lack of lighting. Enter the Rechargeable Head Light. Small but mighty, a crazy number of lumens emanate from this headlamp while still being tiny enough to fit comfortably. The Head Light is a commercial electrician's dream. It improves visibility, which is important for both safety and workmanship. Headlamps help me work hands-free above ceilings and in tight spaces. It's rechargeable and will always illuminate exactly where I'm looking, which is key if I'm covering ground in larger buildings.
Check out the Rack-A-Tiers Rechargeable Head Light
Allen Head Driver Bit Kit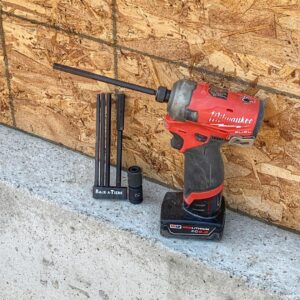 I love these Allen key bits. The crispness of their edges is, hands down, the best because I always get a snug fit on screw heads. The versatility is unmatched. I usually put them in my impact driver when I need good torque to break old bolts. Converting them for hand use in a ratchet is super easy though with the included socket adapter. I don't tighten lugs down with anything else anymore. It's that simple. This is a set that has commercial electricians written all over it, end of story.
Check out the Rack-A-Tiers Rechargeable Head Light
Conclusion: Must-Have Tools for Commercial Electricians
So, there you have it. A contemporary list for commercial electricians in 2023. Upon close inspection, most items on this list are simple hand tools that work and succeed by mechanical means with few, if any, moving parts. On their own, they perform their duties impeccably. Together, they are basic must-have essentials needed for 99% of electrical installations. If you buy good, high-quality tools like those from Rack-A-Tiers, then the tools will take care of you. Just make sure you take care of them. After a lengthy career, you will find that some, if not all, of this list has been with you from the beginning.
Want to learn about some of our favourite tools for Residential and Industrial Electricians? Read some of our other blogs:
10 Tools for Industrial Electricians